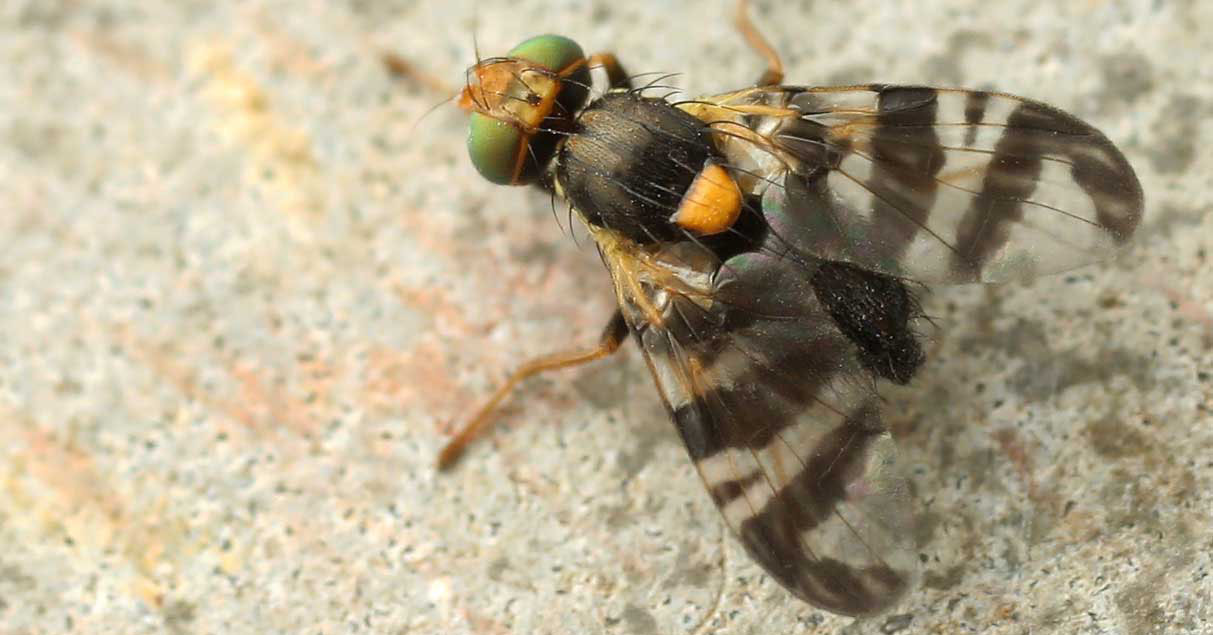 IDaids supporting identification of the European cherry fruit fly
Potentially one of the most serious threats to U.S. cherry production, the European cherry fruit fly, Rhagoletis cerasi, was initially detected in New York along the Niagara River in 2017. It was previously identified in Canada, marking the first record of this pest's presence in North America. Before then, it was only found in Europe and parts of Asia. APHIS PPQ European cherry fruit fly surveys are currently underway in the United States.
The fly's hosts are primarily species of Prunus (stone fruits) and Lonicera (honeysuckle). Among Prunus spp, the pest's impact on sweet and tart cherries are of the most concern. If the fly becomes established, it could spread to major cherry-producing regions throughout the U.S., affecting both domestic supplies and cherries for export. At present, the Northeastern and North Pacific regions have cherry fruit fly pest management programs in place, as native cherry fruit flies are already there. But that isn't the case for the San Joaquin Valley, California's main cherry-producing region. The damage is caused after the female lays an egg on a fruit and the larva burrows in it to feed. The fruit becomes mushy and/or bruised and has apparent exit holes. See these IDaids to learn more about this pest.