All products listed on this page were created and/or funded by ITP. Use the sorting menus below to find the identification support you need. Please see the product description page for more information about these product types. If you have problems accessing any of the tools, apps, or screening aids listed here, please contact ITP.
If you don't find a product that includes the pest(s) you're looking for, try visiting Search IDaids to see if we've found a product that covers the pest(s).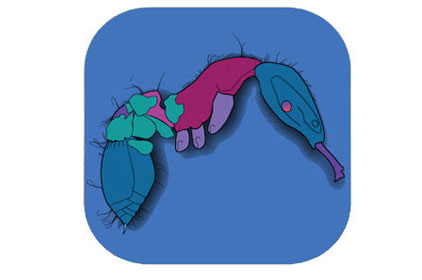 Antkey Mobile
This Lucid Mobile app includes a key and fact sheets for identifying invasive, introduced, and commonly intercepted ants from across the globe.
Android (on Google Play)
iOS (iPhone and iPad, on iTunes)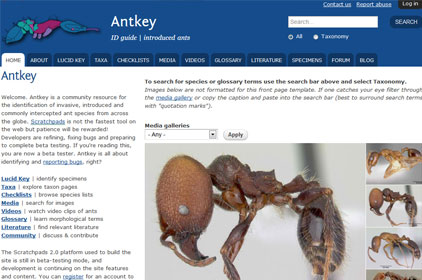 Antkey is designed for non-specialists and includes over 115 ant species that are introduced, invasive, or commonly intercepted in the U.S. Features include an interactive key, fact sheets, a searchable media collection, video clips, a fully illustrated glossary, a searchable database of introduced ant literature, and more.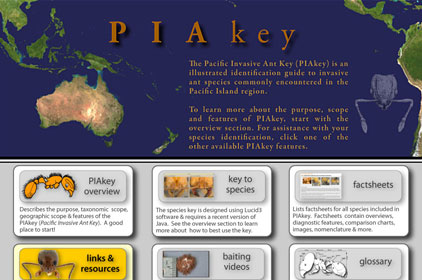 PIAkey (Pacific Invasive Ant key) is an electronic guide designed to assist users to identify invasive ant species commonly encountered in the Pacific Island region. The guide covers four subfamilies, 20 genera and 44 species, and includes a key, fact sheets, videos, comparison charts, and a glossary.